Course Structure Changes

What course structure changes have been made?

Recently, we have had to make some adjustments to the structure of our courses to ensure flexibility throughout. As we value our students and understand that not everyone is able to attend certain days of the week due to work etc., we have made the following adjustments to our course structure.

Henceforth Learn Trade Skills will have 3 Part-Time studying options which you can choose from depending on suitability.

There will be 2 Days a week / 1 Day a week / 2 Evenings a week options. Each option changing the duration of each course. Day options will be between 08:30 – 16:30 whereas Evenings will be 18:00 – 21:00.

The Intermediate Electrician Package will be completely taught Part-Time and will last around 10-18 weeks depending on whichever studying method is picked. The Professional Electrician Package will incorporate the Intermediate Electrician Package but goes on 2 extra weeks Full Time to finish off the Combined Inspection & Testing certificate (2391 Equivalent). Within both packages are qualifications that will allow you to sign up to a Competent Persons Scheme as a Domestic Installer, such as NICEIC, NAPIT, Elecsa etc

Here is a chart explaining the differences:
The flexibility of our weekly course dates has been changed in the hopes of meeting the demands of all of our students and avoiding any problems in their weekly schedules and routines.

To find out more about the different types of courses that we offer please click here 

We will also be hosting a FREE Taster Day on Halloween!!! (October 31st)

You are more than welcome to come along and have a glance at the courses that we offer.

The sessions will help you to gain a better understanding on the theory, practical training and exams held within our courses.

SPECIAL DISCOUNTS will also be available on the day of the Taster Session!

To register for the event please click the link https://learntradeskills.co.uk/taster/

Changes to the Competent Persons Scheme

Serious changes have happened in the industry to become an electrician and partake in the Competent Persons Scheme (CPS) that you should be aware of. From 1st September 2021 onwards, the current method of becoming a Qualified Supervisor will change.

On top of the qualifications you must hold with our previous Intermediate or Professional Package, you will be expected to achieve a Level 3 qualifications in Electrical Installations to be a Domestic Installer or Commercial Inspector. Therefore, from the moment these rules come into play, our normal DEI 2020 courses will not suffice to be eligible for the Competent Persons Scheme.

Therefore, if you want to be an electrical worker that is recognised as a Qualified Supervisor and want to certify your own work in dwellings, you will have to attain an extra Level 3 Electrical Installations course. We have now incorporated this course within our current packages, inevitably extending the course length slightly.

What is the Competent Persons Scheme?

The Competent Persons Scheme was in place to allow any individual or business to self-certify their own work to show their work complies with Part P of the Building Regulations. Thus, for anyone that wants to certify their own work or any others in domestic or commercial buildings, they must register with the Competent Person Scheme.

Therefore, in order to become a Domestic Installer  to certify dwellings or a Commercial Installer to do commercial installations and verifications, but not a fully-fledged electrician with a JIB Gold Card Status, you would have to sign up to a body like NAPIT. Here there will be practical assessments and inspections carried out by NAPIT to ensure you competency.

This is done to protect the health and safety of the public and not risk any fires or electric shocks from the electrical installation work you carry out as enforced by Part P of the Building Regulations.

What else is changing?

 

The Electrotechnical Assessment Specification (EAS) is the document that outlines what is required to be eligible for the Competent Person Scheme through a body such as NAPIT. Within this document lies the changes that are making the current process more difficult to be a part of the CPS.

Along with the changes that require an extra Level 3 Electrical Installations course, you will be expected to do a lot more admin work as there will be more record-keeping expected. For all electrical work carried out by yourself or a business, you will need to maintain records of that work which include reports, certificates, drawings, specifications etc. for a minimum of 6 years.

Additionally, businesses who carry out EICR's will require a professional indemnity insurance worth at least £250,000.

To find out more click this line here.

What Options Do I have?

 

We have revamped both our Intermediate and Professional Package so that you can still be eligible for the Competent Persons Scheme as stated out in the EAS. These courses take longer than they use to be as you are required to do an extra Level 3 Electrical Installations course but this is an industry standard now.

From here, you can decide to carry on with our Four Steps to Success and pursue to be a fully-fledged Electrician and hold the right to hold an ECS Gold Card.

Contact us

 

If you have any further questions, you can email us here info@learntradeskills.co.uk or call us on 01992 413503.

Check our Electrical Courses here

 

Is Being an Electrician Hard Work?

When you know that electricians are earning an average of £38,000 a year in London and some are even earning up to £156,000 as reported by studies (click here for more info), it can sound like a very inviting career avenue to invest in.

Not only is this the best paid trade career, there is a lot of perks that come with it. One of the biggest ones being that you will not be stuck behind a desk all day and work varies all the time.

But the question is of course, is it hard work to be an electrician? Depending on which electrician you ask, you are more than likely to get diverse answers but just like anything in this world, nothing is easy that is worth having.

Things you may require!

 

If you want to be successful at anything you do, you have to work hard. The same goes for being an electrician. You will have to go through training before you can work in the field and start to get some experience as this field of work can be very dangerous and you must know how to stay safe when working.

To encapsulate the basic qualifications you require before working in the field, we have compiled a Basic Electricians Package that lasts 3-6 weeks (depending on mode of study) and has the following qualifications:

At this point, you may wish to either start gaining experience by working as an electricians' mate or carry on training. Our Intermediate Package which lasts 10-18 weeks (depending on mode of study) also has the following additional qualifications that will allow you to certify domestic buildings:

Many decide to take up our Professional Package which last for 12-18 weeks long (depending on mode of study) and has the following extra qualifications that will allow you to be a Commercial Inspector by certifying both Commercial and Domestic buildings and be recognised as a Qualified Supervisor under the CPS:

As you can see this requires vigorous training and testing in order to complete significant electrical work in the field. From then on, you can decide if you want the ECS Gold card to get the "Approved Electrician" status, which will require you to do an NVQ Occupational Assessment and AM2 exam. You can find out more information here.

The good news is, we offer a number of these qualifications at Learn Trade Skills and you browse through them to see which one you might fancy. The additional benefit provided by our training centre is that you can get to a qualified status quite quickly with our qualifications. It is a lot of hard work and you will need to do a lot of exams but you will get to a position where you can earn significant money significantly quickly instead of the traditional college route.

So, you would effectively get more bang for your buck with our Professional Package than any other college or training centre.

What about the job?

 

Your job can drastically vary from day to day working in the field. This could mean that some days will be harder than others. Candidates who opt for this career route always enjoy the variety of work that comes with it as there can be a diverse set of works and projects in diverse sets of scenarios. Therefore, sparks tend to be satisfied with their line of work.

You will find that you can do jobs easier as you gain experience, hence why we want you to achieve your qualifications quickly so you can work on the field and earn money.

The risky part of the job is that you will be working with live electric and if you do not take precautions, you can seriously hurt yourself and others. So, in that sense it is stimulating to always remain within electrical regulations. But you will know how to be safe at all times after our courses which will make the risk very minimal as long as you stay vigilant.

If you are considering an electrical career then do check our package courses here:

Summer is here!

This is a wonderful time to think of gift ideas for the special people in your life to celebrate the sunny weather. We thought it would be a great idea to compile a list of gift ideas for Electricians as we know it is not always easy to buy gifts for Electricians. Whether it is a t-shirt or some socks, or whether it is some tools or a cup, here is a list of 7 things we thought would be a great idea to gift.
Premium Tool Kit
Whether you are thinking to buy for an Electrician who has newly set out or an experienced Electrician with aging toolkits, this premium toolkit would put a smile on any Electricians face. We suggest this 18 Piece tool kit which includes everything an Electrician may need. Whether it is a junior hacksaw, automatic wire striper, side-cutters, screwdrivers, lock knife or 5m measuring tape, this tool kit has it all. We saw this on Screwfix for £199.99.
Insulated Travel Mug
Any Electrician would like a 'cuppa' more than any other average person. What's better than an average 'cuppa' is a hot one and this insulated travel mug does just that. We all know Electricians would be on the move at all times, so this would be a perfect thoughtful gift. Yeti is selling this one for £29.99
Electricians Pouch
For the organised Electrician in our lives this would be a handy gift idea. This pouch would allow an Electrician to carry their equipment with them at all times, whenever they need it. These are some of the features of this pouch: Strap-belt System, Anti-Slip Webbing, 3L Technology, 3D Shaped Pouches, Real Leather, Durable Riveting and Elastic Loops. We saw this pouch for £27 at TOOLDEN.
Stud Finder
This Stud Finder would be useful to an Electrician who may be search for the stud centre or its edges. It also helps with finding metal piping or possible live wire or anything else he/she may be trying to safely detect before going ahead with any works. This would be a handy addition to keep an Electrician safe and saves the time. We saw this on Amazon for £21.99.
Head Torch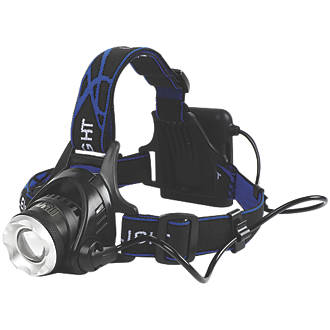 If the Electrician in your life is working in areas that may not have light or at night, this is the perfect life saver tool. Never will they have to work in the dark again as this useful Head Torch will give them the light that they need and will be reusable as it is rechargeable. If you want this Head Torch, go over to Screwfix to buy for £29.99
Funny Electrician T-Shirt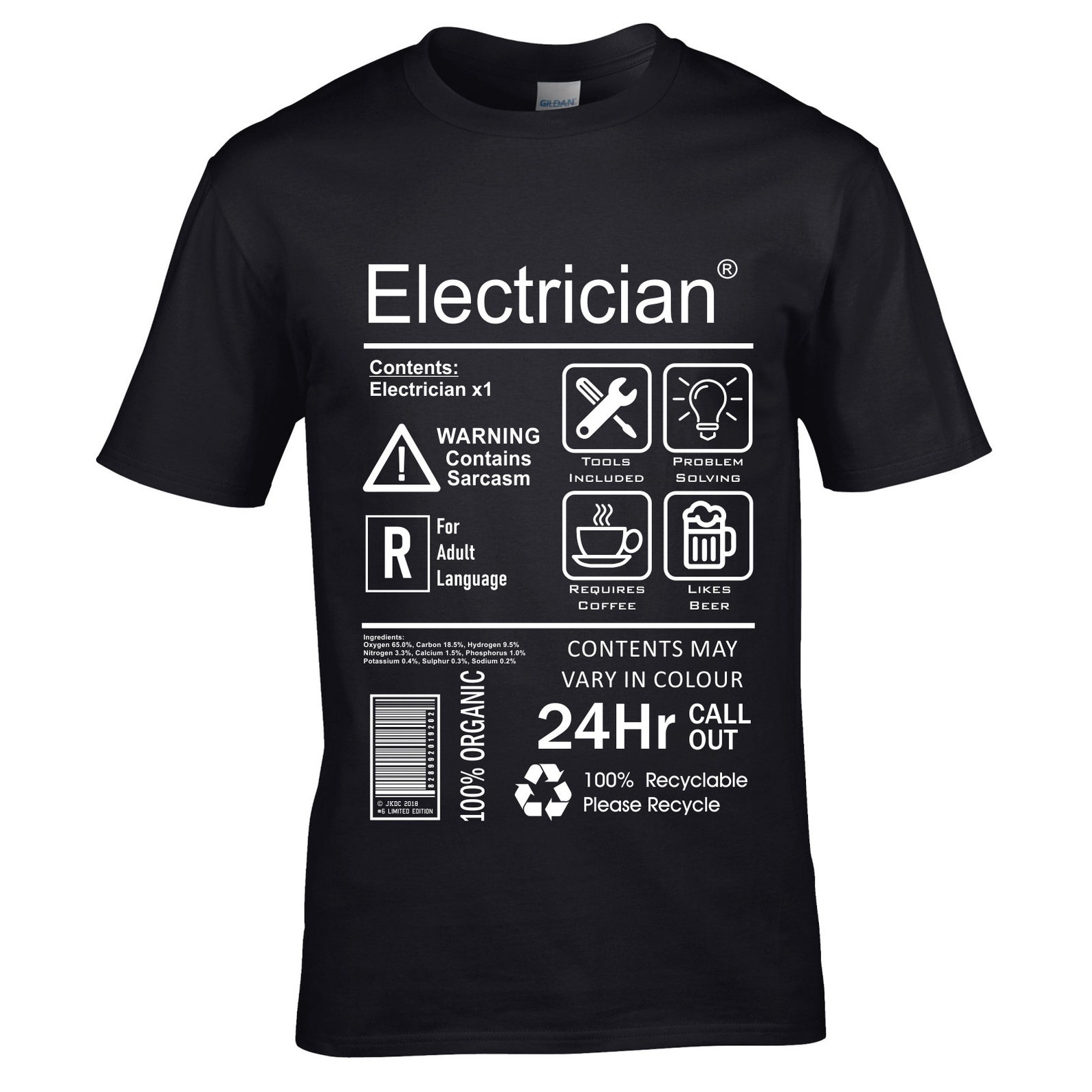 This t-shirt made us laugh when we saw it. For the humorous Electrician you may have in your life, we spotted this for £11.95 on Etsy.
Safety Glasses
Safety is obviously a reoccurring theme for Electrician's and this affordable but crucial safety glasses is a must. They will protect Electricians from any flying objects that may dangerously hit their eye as they complete their work. This one is going for £7.98 at Safetec Direct.

How Hard Is It To Become An Electrician in the UK?

If you are reading this article, it is very likely you are considering a career to become an Electrician. It is a very valid question to ask how hard it may be to become an electrician, as there is a multitude of opinions on this matter.

But the good news is, sparks are here to stay as long as we depend on electricity as a society and for this reason, it is a brilliant career to invest in. We have broken this article into sections to help answer some of the questions you may have in your mind.

What it Takes to Become an Electrician

 

Here's a list of skills and personalities that is generally expected from Electricians:
Physical Capacity – you would be expected to be physically able and not limited by serious disabilities as this is a very physical career where you may be expected to climb ladders, crawl or dig etc. A usual day for an Electrician would be on their feet.
Basic Maths – a usual expectancy would be that you can comprehend simple algebra to understand the science around electricity when working with it. You will be taught this during

your courses

.
Communication Skills – you will be dealing with other people consistently and you would be expected to both be able to have problem solving skills and have capacity to communicate with people well.
Satisfactory Balance – You are more than likely to be on ladders and possibly other high places so good balance would be expected along with reasonable motor skills.
How Hard is it to Become an Electrician?

 

Becoming an electrician is not as hard as you may think and at times specific areas that are discussed may seem daunting but do not despair, as you do not have to rush. Take things one step at a time.

Frankly there is more than one way to become an Electrician but we recommend our 4 Steps to Success which you can read about more here.

With our chosen route you will be qualified to complete domestic and commercial installations within 12-20 weeks and start gaining experience as you expand your qualifications.

Your success will depend on how many hours you can prescribe to studying and your willingness to succeed. Soon after you will complete an occupational assessment which our training centre will help in regards to finding an occupation. For which you can then progress decisively towards an AM2 exam.

How to Find an Electrician Apprenticeship?

 

As mentioned before, you can go onto completing an NVQ Occupational Assessment (which the link is here). Do not worry about finding an apprenticeship as the best way to do so is with your local trainers. Our trainers are well connected and can help you find the apprenticeship you seek.

We will work with you every step of the way until we use up all are connections and networks to find you an apprenticeship so you can proceed with your career. Another method to help you would be to list all the electrical contractors within the area you would be willing to work in and pop in and ask them in person for the possibility of working as an apprentice. We are sure that when you show this level of commitment that someone will take you on.

Length of Becoming an Electrician

This is a serious commitment and you will be investing towards this your whole life and will continuously expand your qualifications, capacity and experience along the way. So, in reality there is no end, only how far you would like to go and achieve what you want to achieve.

For instance, to have the necessary qualifications to become a Domestic Electrical Installer you will have to complete our Intermediate Electrician Package which lasts for 10-18 weeks (depending on mode of study) and thereafter you will just be required to complete your portfolio and gain further experience on the field. Similarly, if you want to be a Commercial Electrical Inspector that carries out both Domestic and Commercial work, then you will need to complete our Professional Electrician Package for 12-20 weeks (depending on mode of study) and complete your portfolio and then carry on with gaining experience.

If your ambition is to be an Approved Electrician, you will have to go through our 4 Steps to Success which would be to go through our Professional Electrician Package lasting 12-20 weeks (click here for more info), then gain 2 years experience to sign up to a Competent Persons Scheme and 5 years to progress further, then complete your NVQ Level 3 Experienced Worker Route that typically lasts 3-6  (click here for more info) and finally complete an AM2 Assessment.

So, in total, this whole process typically just over 5 years but the idea of our Professional Electrician Package is so you can gain all the qualifications needed quickly to complete electrical work and start earning money as you continue to invest in your career.

How Much Does this all Cost?

Depending on what qualifications and experience you want to achieve, costing will vary. For instance, our Professional Electrician Package costs £4,449.

A Level 3 NVQ Occupational Assessment would cost you from £1,499.

An AM2 exam can typically cost your around £800.

So, all of these qualifications in total would cost you around £6,750 + time. But as mentioned before it depends how far you want to take your qualifications and whether you want to hold the "Approved Electrician" status.

The idea regarding our Professional Electrician Package is that we get you to a capacity where you can legally carry out the certifying, installing, testing, verifying and inspecting of domestic and commercial properties at relatively efficient paces so that you can start earning money quickly and that you can proceed with your career in the method you would like knowing that you can now fund it.

Is it Worth it?

Electricians on average earn £34,000 which goes up to £38,000 in London. This is continuously rising as electricians are always in demand. Some electricians are reported to be earning up to £156,000, which you can read about here. It is currently the highest paid skilled trade.

Many thousands of Electricians enjoy their career and it will always be in demand as long as society depends on electricity. It is well worth the investment and well worth you further investing into your career as time goes.

Work always varies and it is unlikely you will be bored by it.

We hope this article helped answer some of your questions and that you  well and truly believe that it is worth your time to become an Electrician!

University or Vocational Training Course?

Continuously, every year we see statistics highlighting how there has been records in the number of students who have been enrolled to do a University course. (FT Article)

In most cases, University is always emphasised as the natural path of progression and the default path for anyone after Sixth form or College.

However, this does not always pay off and in this article, we will highlight how vocational courses like electric, gas and plumbing, can be more rewarding than an average University degree.

We have compared and contrasted the Price, Time, Class Density, Requirements and Career Options for either path of University Degree or Vocational Training down below.
Price
The biggest obstacle to either University or Vocational Training Courses is resources needed to finance it. UK university fees stand at an average £9,200 a year. For 3 years that is £27,600. Most people will need to take a student loan for this, meaning with interest, this expense is a £50,000 debt. You will have to start paying this back, once you start earning £25,000, which you would be hoping to earn once you do graduate.
On the contrary, vocational training courses usually cost anywhere in the region of £5,000-£7,000. At Learn Trade Skills, an electrician course costs around £3,500. Click here for more info. With these qualifications you could complete and certify both domestic and commercial electrical installation and start earning money quickly. From here you can carry on investing in your qualifications through other courses.
Time
A usual university courses would last at least 3 years maybe more depending on the course. If you wanted to progress even further into that field, you could do a Masters degree which would last at least a year and there on a PhD, which could potentially last as long as an additional 8 years.
Vocational training courses are usually much quicker than that. On average, it takes a student 1-2 years to complete. With our Professional Electrician Package, you can gain the necessary qualifications required to do domestic and commercial work within 30 working days. You can start earning money in 30 working days and earn around £30k a year. Read this article for more detail.
Class Density
Commonly, universities usually have around 100 people in a standard lecture and around 15–25 in a seminar.
Whereas in vocational training, classes tend to be much more focused towards 10 students. Learn Trade Skills for instance limits each class size to a maximum of 10 or 12 therefore giving you a better one to one experience with your trainer.
Requirements
It is compulsory to have some sort of qualifications equivalent to A-levels to be offered a position at University. Depending on the course and University, the expected number of A-Levels and grades will vary, however this is usually expected to be around three A-Levels with B grades on average.
Vocational Training would not have the same level of high requirements. Many training centres, like Learn Trade Skills, will ask for a minimum of English and Maths A*-C grades to take you on. However, some other training centres may ask for up to 5. With electrician courses, you would also require not to be colour-blind to be able to identify cable colours correctly.
Career Options
University student's employability depends upon the degree that the student studies. You can expect this to be hard if you have studied a degree that is not heavily sought after. Now that 50% of students go down the avenue of studying a degree after Sixth Form or College, the market is oversaturated and millions of graduates are now either unemployed or overqualified for positions they work in.
After a Vocational Training course, it is general practice for you to find employment at a quicker pace. Many who enter into a trades industry work self-employed and as written in our article about How Much Electricians Earn? (which you can click here for), electricians are in heavy demand and earn around £40k+ (in London) on average. Simply because there is a lack of them in the market and high demand as we will always need tradespeople.
Conclusion
Truly, the only way for university to pay off, is if it is essential for career progression in a particular industry like medicine, law, dentistry, engineering or architecture. Otherwise, you can saddle yourself with a lot of debt and not receive the financial benefit of it.
Nonetheless, you should always do whatever you feel like is the right thing for you and the career you want and this article is only here so you can consider all your options and that you do not feel pressured to do anything over the other.